Pay over time with Affirm
Break up the cost with Affirm
Why use Affirm?
No impact on credit score
Using a Pay in 6 Affirm payment plan won't impact your credit score.
Quick and convenient checkout
Place your order quickly and easily by choosing Affirm as your payment choice at checkout. Simply enter a few details to get an instant decision. Then, complete your purchase.
Easy payments
Turn on AutoPay and Affirm will automatically charge payments from your chosen payment method, interest-free.*
* Only applicable for purchases within CAD $200 - $1000
How to pay with Affirm?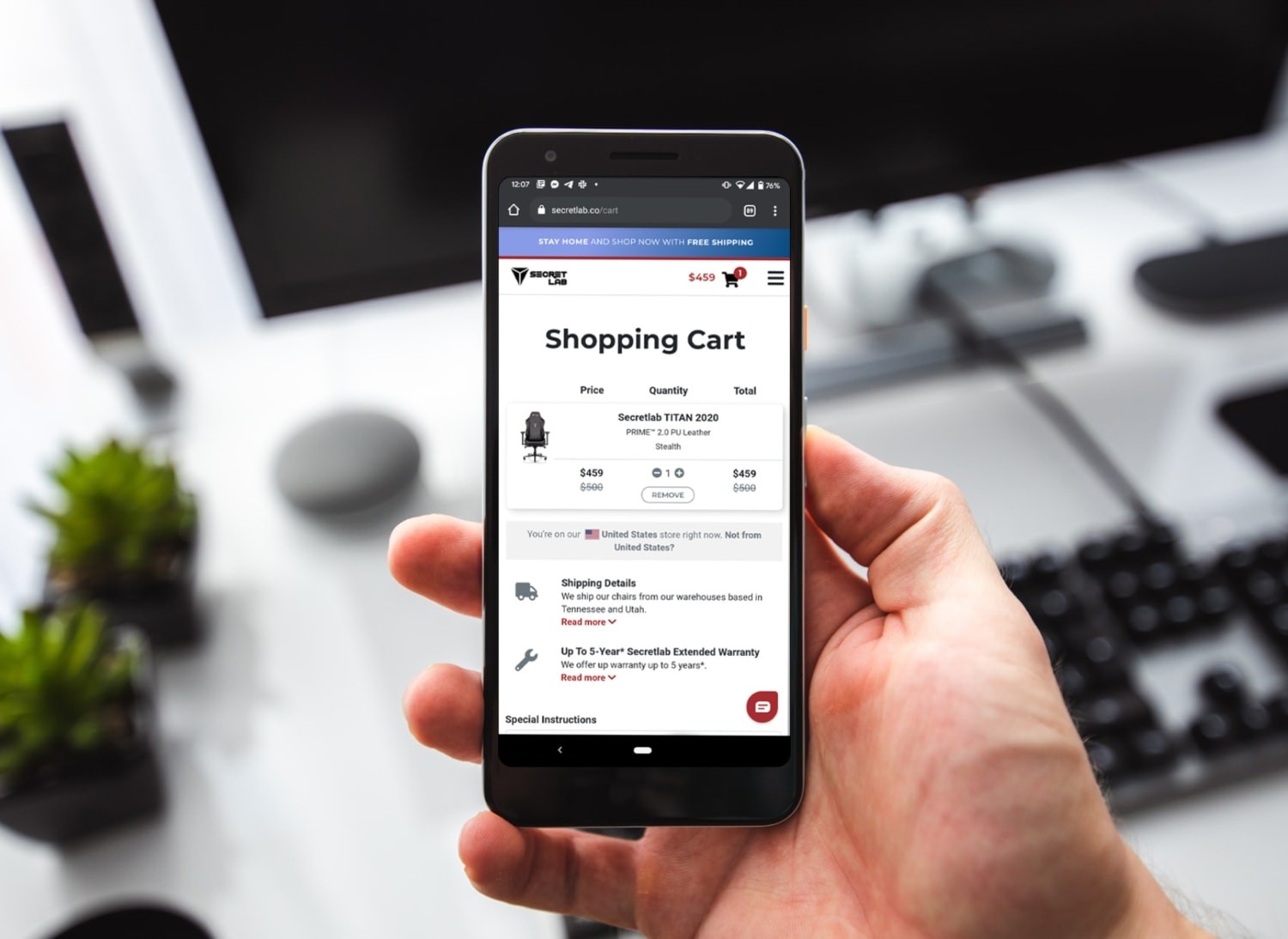 1.
Shop: Browse Secretlab and add your favourite finds to your shopping cart.
2.
Select: At checkout, choose Affrm as your payment method.
3.
Checkout: Complete your purchase and pay over time in 6 equal payments. Subject to credit approval.
4.
Pay: The remaining 5 payments are charged to your debit or credit card every month.
Affirm


Frequently Asked Questions
Are there requirements to use Affirm?
Yes. You'll need:
To be the legal age of majority in the province or territory in which you reside
To be a resident of Canada
A Canadian Visa, Mastercard, Amex, or Discover credit card, or a Visa or Mastercard debit card (with the Visa/Mastercard logo), which can be used for online transactions
An SMS-capable Canadian phone number
To meet the minimum cart size required to use Affirm as a payment option at checkout
If your basket is eligible for 'Pay in 4' with Affirm, the option will be presented at checkout. After confirming your phone number, you'll be sent an SMS message to confirm your identity. You'll then set up your payment method with Affirm and accept the terms of your payment plan.
Does Affirm perform a credit check?
To learn more about Affirm and credit checks, please read this FAQ article on the Affirm help site.
How do I make my payments?
At checkout, you can set up convenient, automatic pre-authorized payments that debited/charged your Canadian Visa/Mastercard debit/credit card.
Which payment methods are accepted?
Affirm currently accepts Visa and Mastercard credit or debit cards. Debit cards must have the Visa or Mastercard logo. Please note that prepaid cards are not accepted.
---
For details, terms and conditions, head on to the Affirm website to find out more.
You can also check out their comprehensive list of FAQs on their website for more information.
Why pay by installments?
We believe a good chair is a long-term investment in comfort and health. As we spend so much of our lives seated, the earlier you improve your seating experience, the better off you'll be in the long run. That's why we're giving you the option of stretching out your purchase of our chairs into easy payments.
Shop Now